New Neutroskin Pomegranate Glutathione Whitening Vit C Antioxidant Dhl Express
New Neutroskin Pomegranate Glutathione Whitening Vit C Antioxidant Dhl Express
Packing size: 6 Vial + 3ml x 6 ampules + 5ml.+ 6 ampules
Quantity: 1 Box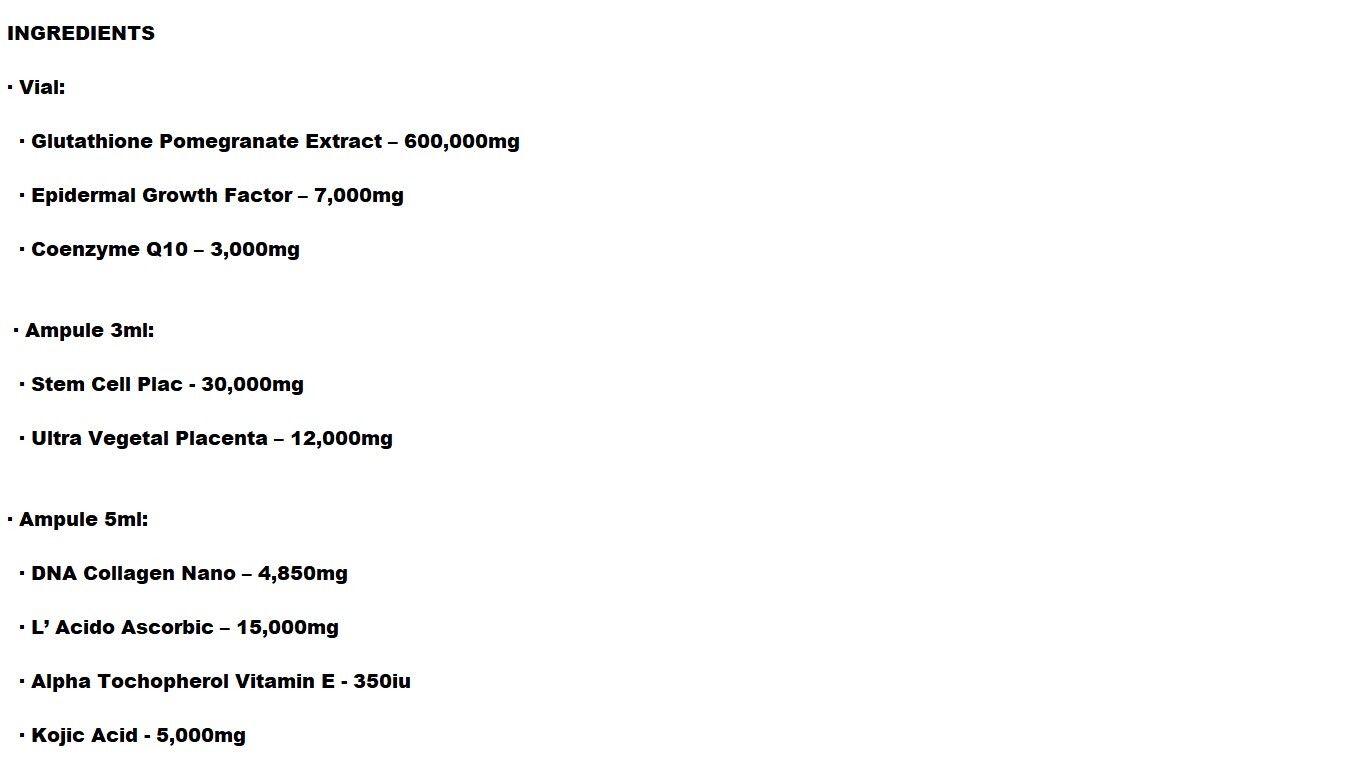 Product Description
Neutro Skin Pomegranate Glutathione Whitening is the most powerful whitening product available in the market. These are the products which gives a fairer skin in a faster manner with natural results. This product contains allnatural ingredient or naturally generated ingredients which make place it on a higher edge than other products. As the competition is increasing day by day and we need to look smart as first impression of a person matters a lot. This product has supported many users in creation their place in personal and professional world with fairer skin. Neutro skin Pomegranate visibly fade the look of the dark spots for luminous perfectly bright skin.
POMEGRANATE
Pomegranate seeds get their vibrant red hue from polyphenols. These chemicals are powerful antioxidants.
Pomegranate contains higher levels of antioxidants than most other fruit. It also has three times more antioxidants than red wine and green tea. The antioxidants in pomegranate can help remove free radicals, protect cells from damage, and reduce inflammation.
Vitamin C is the most abundant vitamin found in pomegranates. This vitamin, also called ascorbic acid, is a powerful antioxidant that rids the body of free radicals, Vitamin C also essential to the production of collagen, a fibrous protein needed in bones, cartilage, and muscle and skin tissues.
GLUTATHIONE
It' s whitening effects have been proven in numerous clinical trials, which in scientific terms means that its results are so consistent as to be predictable and repeatable. In the language of skincare, this translates to a promise that, with regular long-term use, most people who incorporate a Glutathione supplement into their everyday beauty routines are going to see dramatic results. Hundreds of people around the world use Glutathione to lighten their skin, and the number of devotees is growing every day.